FUJIOH FV-ML71 45L BUILT-IN COMBI STEAM OVEN WITH BAKE FUNCTION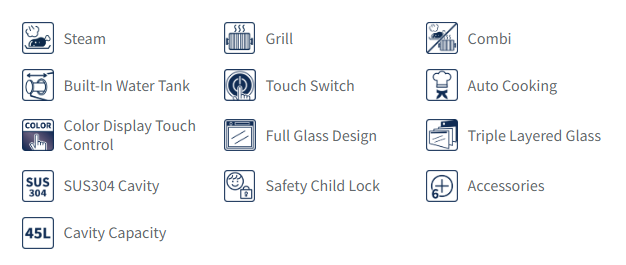 Steam and Bake. Enjoy The Versatility In One.
Cook anything your heart desires, effortlessly. With the FV-ML71's large capacity, you could be the very best chef, right in your own home. It comes with steam and grill multifunction, making it easy to steam, bake, roast, grill and more.
Its black glass panel and handle with refined lines are part of its sleek finishing that blends in seamlessly with a variety of kitchen elements, bringing out the best in all kitchen features and designs. Sophisticated in design and strong in performance, it is the standout addition to any modern kitchen.
Warranty Coverage:
2-years general warranty.
Warranty Terms and Conditions apply.